I'm so excited that I exceeded over 50 followers...yes I know some blogs have hundreds and thousands...but I'm happy at 50+ (at least for a bit). So to say thank you to all my old and new followers I thought I would sponsor my own giveaway!
I'm not sure I mentioned this on here or not, but I am an Independent Consultant for Mary Kay. Kinda funny if you think about it since I NEVER wear makeup, but that one time a year when I do wear makeup, I want it to feel natural and not heavy or caked. I started selling Mary Kay about 2.5 years ago and do enjoy all the women that I've met in the process.
Since my babies are so young, I try not to do parties so I can spend my nights with them. So to compensate my customers, I offer crazy specials throughout the year that are just too good to resist.
So to my 50+ followers, I'm opening this up to you as well.
So here's the deal...ALL ORDERS are 40% off the retail price. If you live in a reasonable delivery distance, I will deliver free of charge. If not, it will cost $5.00 to have it shipped to your door ($100.00 retail cost - maximum). Orders over $100.00 before discount we will have to work together to figure something out.
You can order online direct from my
website
, by leaving a comment, or emailing me
thelacksboat@hotmail.com
When you order online, it will not show the discounted prices, make sure to leave an email address and I will contact you with the total before any charges occur.
And my thank you to my followers...a giveaway. There will be at least one winner, if I have a lot of entries, I may increase the winners!
The winner will receive one Nourishine Lip Gloss ($13.00 value) in their choice of color (choose from Fancy Nancy, Pink Diamonds, Starry, Cream & Sugar, Beach Bronze, Sweet Raisin, or Berry Sparkle).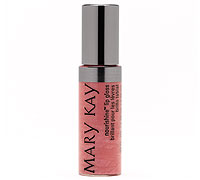 This giveaway is only open to residents of the US.
a Rafflecopter giveaway