I was so excited to receive and review these super hero capes. Owen has gotten all into super heroes and of course Brynnleigh just follows behind. Brynnleigh is actually obsessed with "Piderman".
Jennifer Edwards from
jennifleurs etsy shop
allowed me to pick/design any super hero capes I wanted for the kids. O originally picked the pirate cape (see below) then changed his mind to spiderman.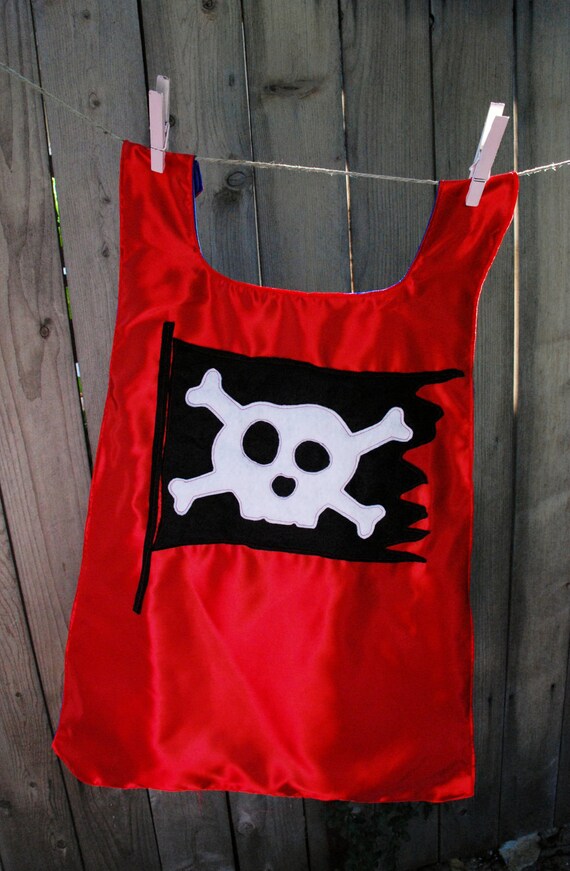 B of course wanted "piderman". I asked Jennifer to switch B's up a bit and do a girly spiderman, and it came out perfect! Both kids decided to do the lightening bolt initial for the opposite sides of their capes.
As soon as we got them, O HAD to put his on and started running around the front yard. B was a bit timid at first, but then she was all about it. "My ero Momma, put my ero on!" It was soo cute! Ever since then, neither has taken them off. O has already asked if he can sleep with his on!
Jen took so much time to make sure every last detail was perfect! These super hero capes are top quality and a great steal for only $22.00 plus shipping! These are great Christmas gifts too! This may be my new birthday present staple!
The kids go back and forth with what side cape they want. B normally wants her "piderman" side showing, and O switches it up throughout the day. Somehow I didn't manage to get a pic of them with their spiderman showing, but I did take a picture of just the capes.
JenniFleurs graciously offered to sponsor The BOAT in the Keeping Kids Creative Blog Hop and will be giving away a personalized reversible cape to one lucky reader!! Stay tuned, the giveaway starts tomorrow!
If you can't wait, and you need to order one now, you can go straight to her
etsy shop
or
email
Jen directly!